ECO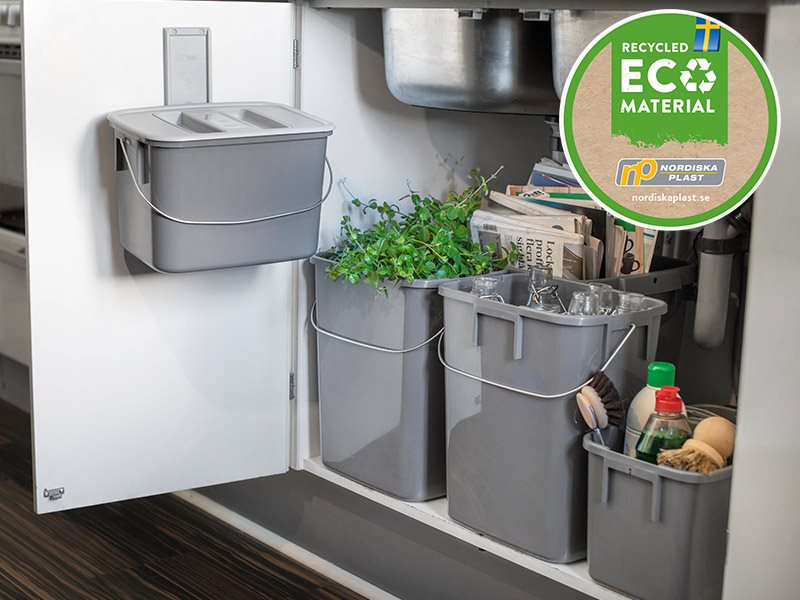 Our plastic is not only durable. It is SUSTAINABLE as well.
As a result of Nordiska Plast's vision to constantly develop a more sustainable range, the products in the ECO series are made from plastic raw materials that reduce both energy consumption and carbon dioxide emissions.
The products marked with "Recycled ECO Material" are found in several product groups and are made from recycled plastic from e.g. sea, household or industry.
In 2020, we will supplement the ECO series with products in "Fossil Free Material" where the plastic raw material is produced from partially renewable resources.

Feel free to read more about the new materials and our Sustainability work HERE
Below we have gathered our range of ECO products