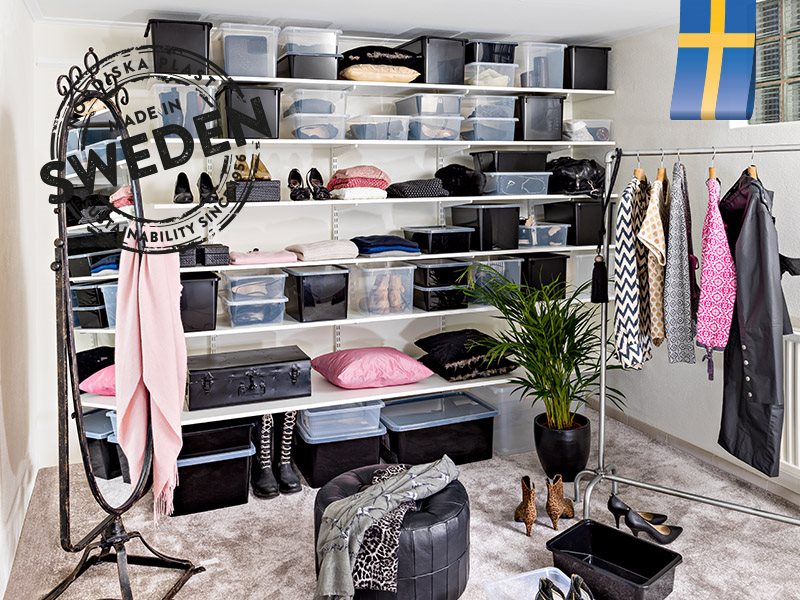 Store It with style
Store It is 100% modular and makes it possible to organize your stuff with ease and style. It has 6 different sizes, ranging from 5-60 litres. Modular system = two small boxes equals one large box, which will help you to effectively stack boxes on top or beside each other. 

Store It comes in different colours in order for you to create your own personal storing experience - in the office, walk-in closet, children's room or in the garage.
It is practical with it's unique modular system, but it also has a modern and neat design which makes it great for all kinds of purposes. The products are also suitable for food contact.